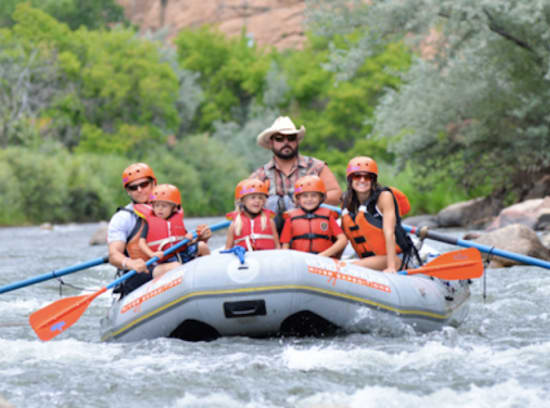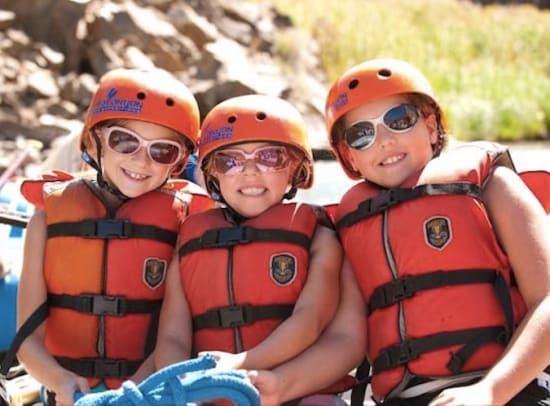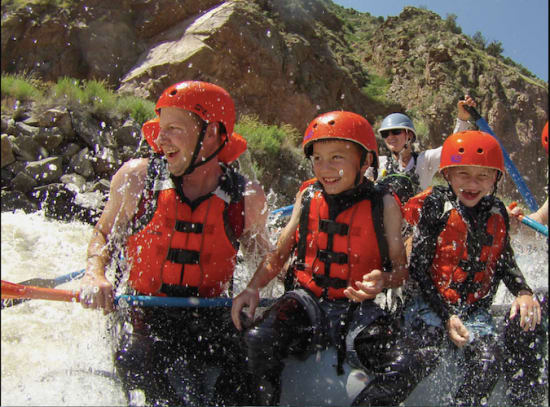 1/2 Day Scenic Float
Expiration: 365 days after purchase
Echo Canyon Rafting Expedition
If you have some younger river adventurers in your group or are looking for a more laid-back float down the river, then consider our family whitewater rafting trips designed for young rafters. Relax and enjoy the scenery, rippling waters, and beauty of the Arkansas River Corridor as your guide expertly guides you down a mellow 5-mile section of river.

Groups with children as young as 4 years old can enjoy the Family Float for some fantastic family rafting. As a testament to our commitment to safety, we do raise the minimum age to 5 years at very high water flows.

Reservation Required! After purchase call 800-755-3246 to make a reservation. Rafting is available May 1 - September 15.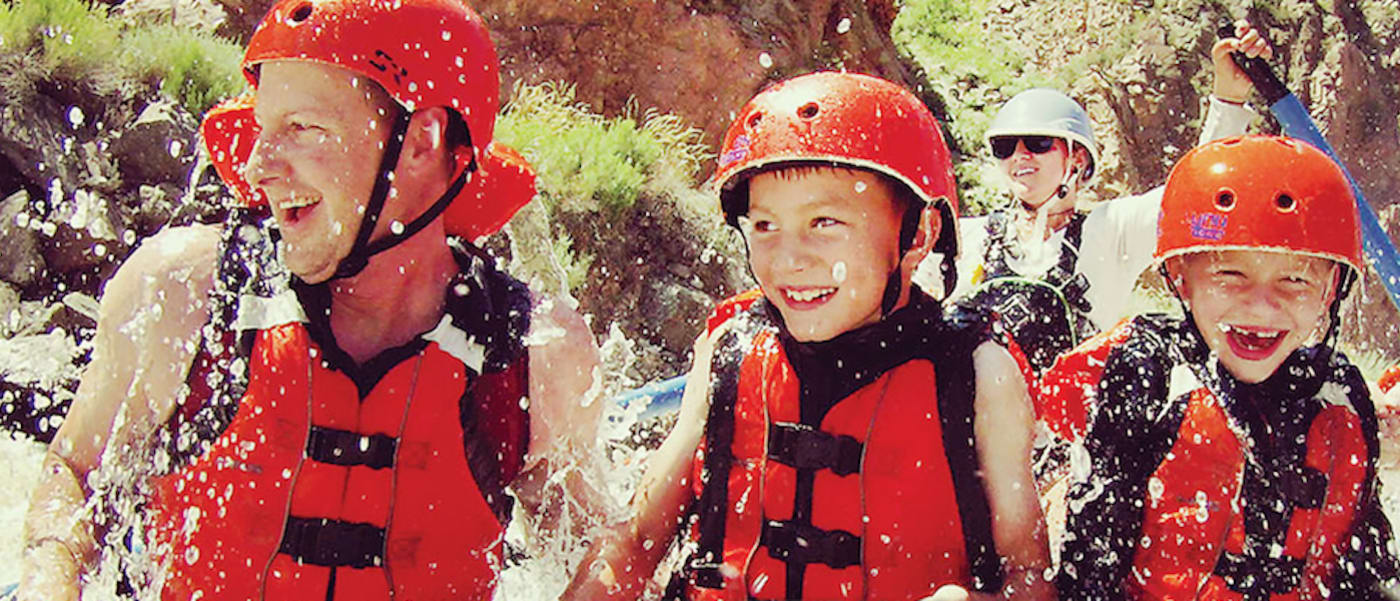 1/2 Day Scenic Float
On the Echo Canyon family river rafting trip, you'll arrive at our office to check in and receive your safety equipment. We'll transport you upstream, where you'll meet your guide and hear a brief safety orientation. Your guide will answer any questions that you have and will explain how to stay in the raft, how to keep yourself in the boat, and what to do in the event of an unexpected situation. You'll also learn how to effectively paddle. Even smaller children are welcome to try their hand at paddling on our family whitewater rafting trips – paddlers are auxiliary on the Family Float, and you can put your paddles aside and relax at any time. Then it's on to the river! You'll spend about 1.5 hours on the water, and we'll provide a light snack to keep everyone happy and energized. Secure footwear is mandatory for all participants.

RESERVATION REQUIRED! Rafting is available May 1 - September 15.
Included Venues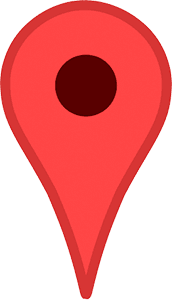 See location on an interactive map.